04 Feb

School of fish…TACO's!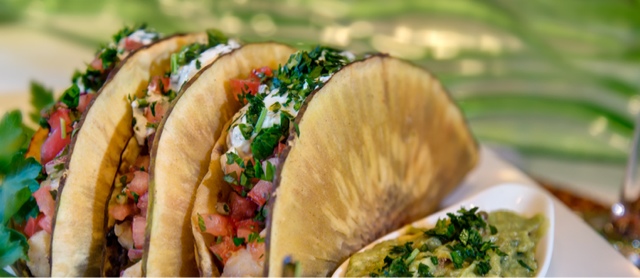 At the beginning of the season, here on Harbour Island, something wonderful happened! Well, at least I thought it was wonderful. Almost all of the hotels had new chefs! For a complete foodimite, who's tried almost every dish on every menu, this was an opportunity to try out new chefs and new menus. Thus commenced the favorite foods festivities, I grabbed my girlfriend Joanne from The Hatch and headed over to my first stop, the Dunmore Hotel's restaurant at lunch.  Not only was the menu appealing but the prices were amazing for Harbour Island which can tend to be on the pricier side!  I'm a huge fish taco fan and I've eaten my fair share of fish tacos, schools of fish tacos, sorry I couldn't help myself. The menu listed the dish as breadfruit fish tacos and for some reason I thought that there would be breadfruit in the fish taco or something along those lines.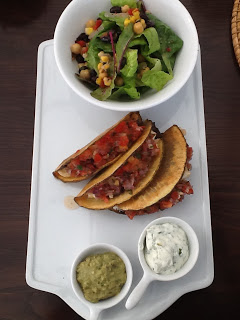 The shells of the tacos were made from breadfruit! LOVE! LOVE! LOVE!
Not only were there fish tacos but the dish was served with a nice little black bean and corn salad w/ chickpeas. We also received two dipping sauces to accompany the tacos, cilantro creme and guacamole, but I can't say that I really needed them. The local fish was fresh and juicy and the tomatoes and onions provided the right amount of texture and moisture needed to soak into the breadfruit.
These tacos were tasty, unique and fun to eat.
Hand's down, The Dunmore has the best fish taco's I've ever had!