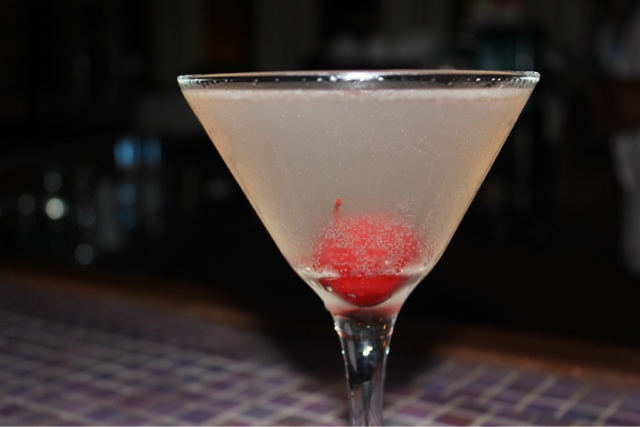 14 Feb

Pink Sands and a Cherry Aphrodisiac!

A little tip when you love to socialize, you don't have to eat a heavy meal every single time you go out!  I don't.  Here's what I do with my version of high-end hangin out!
I heard that Da Brilanders, a local live band, was going to be playing at the Pink Sands Resort.
I grabbed Lucile and Bish and headed over.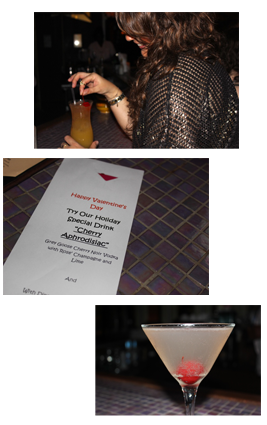 Bish loves her Goombay Smashes!
While Lucile went for the night's special, the Cherry Aphrodisiac.
The beverage seemed like it would be a sweet one but it wasn't and had a pleasant subtle cherry aftertaste.
The menu for the night looked awesome! Since I tend to misbehave, often, I went straight for a chocolate dessert. That's my trick! Just grab a dessert and a drink.  I choose the flour-less chocolate cake. There was a thin layer of a chocolate cake like crust on the top with a cup full of chocolate molten magma underneath! Yummerific! They served it with a nice crisp vanilla ice cream and a sliced strawberry which I politely cleaned the bottom of my cup with! Strawberry and chocolate, yes please.
I'd have to say that if you'd like to grab a large group of friends and meet somewhere, on Harbour Island, for a few drinks the Pink Sands Bar is perfect! Lots of space and great ambiance.
I love where I live!