28 Jan

Drum Roll Please!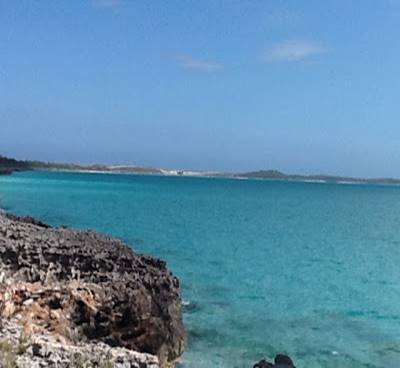 So I decided to take a weekend to hang out with a few of my girlfriends on Eleuthera! Eleuthera is a gorgeous island that's just 5 minutes away from me by water taxi. It's an island that is has as much history as it does beauty. You can rent a car and visit a number of townships, or settlements as we call them, and discover a little magic in each one. They are spread out on the island but the drive is worth it between settlements.
I took the 5 minute water taxi over to N. Eleuthera. The drive takes about 45 minutes to Governor's Harbour which, on this day, was to be our central meeting spot. That's the beauty of living so near Eleuthera, it's a short inexpensive trip from Harbour Island and there are still so many little undiscovered spots and eating places. Since it was the weekend, we decided to check out the friday night fish fry in Governor's Harbour. The fish fry is located near the entrance of Cupid's Cay on the water front. Locals and tourists hang out there eating, drinking and dancing in the street to the sounds of the DJ. Once the fish fry gets a little sparse around midnight, the party typically moves over to Cupid's cay to the local night club called Ronnie's.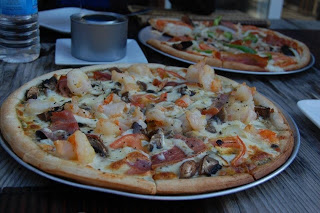 The next morning after sleeping in extra late we skipped breakfast and headed over to the Beach House for lunch. Now y'all know I LOVE food! We decided on pizza and since we are in the Bahamas we aren't talking American Pizza or even Italian Pizza, lets just call it a Bahamianized version of pizza. They were awesome! Two of us shared the shrimp and prosciutto while the others had the veggie. Did I mention how awesome they were? Yeah…I did.
Several awesome margaritas later we realized that it was a full moon, so we got the brilliant idea to call up our friend from the Leon Levy Preserve and have a drum circle.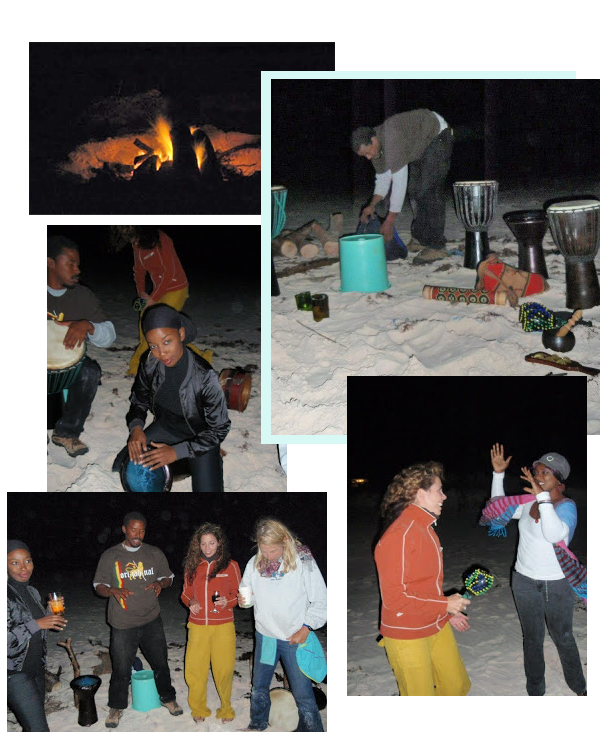 We got a nice fire going and broke out the instruments. We had drums, maracas and some weird looking things that I never got the names of but sounded really good.
Everyone grabbed an instrument of some sort and joined in the communal drumming. It was a magical experience as we all fell into the rhythmic flow and became in tune with each other. As the night progressed we had a few people stop in and join us. If a person couldn't drum they would dance or attempt to play one of Mark's other interesting looking noise makers.
Since we decided to drum only a few yards away from the Beach House, it was almost obligatory to run up for some libations! Our friend from the Levy Preserve explained to us some of the history behind drumming, something along the lines of mounting the drums, Jamaica and Kamana, I think that's how it's spelled…sorry folks by then the drinks had kicked in!
We didn't end the weekend here but I'll be sure to update our spontaneous adventures in a later post.